You can make a lasting difference in the life of a child!
Here's how:
¤ Sponsor a child.  Your monthly $25.00 donation provides uniforms, school supplies and school tuition for a child who otherwise would not have access to a quality education. Change the life of a child forever!
¤ Give a one-time donation toward one of our outreach projects here. Outreach projects are designed to meet basic and practical needs of local families and their children.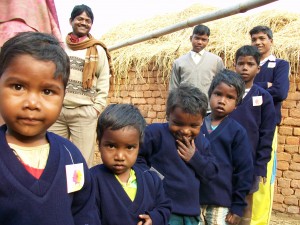 A glimpse of past projects by the numbers:
More than 400 pairs of shoes and 800 pairs of socks as students returned to school for the winter session (May 2011)
500 backpacks for students who walk for as long as two hours to reach school (April 2010)
400 blankets for children and their families who live in homes without heat or insulation (Winter 2010)
350 umbrellas for children walking to school during the monsoon season (Spring 2009)
600 sweaters for underprivileged children living in the villages of Jharkhand (Winter 2008)
¤ Give to support the nutrition program.  Currently we are feeding 425 children four times a week.  $7.00 will feed a child for a month!  We would like to expand this program to six days a week.  Our goal is to give the children a nutritious lunch every day that they attend school.
¤ Donate books. It is hard to imagine a school with no library but most village schools in India do not even have textbooks for their students. We are changing that! Join our efforts with a financial contributions through One By One and or book donations (email hopebeyondtoday@yahoo.com for more information about physical book donations).
¤ Come visit! We would love for you to visit the children and schools where we are involved in Northeast India. Come for a short-term missions trip or check out Elim Bible Institute's Internship program. Please email us if you are interested and we will send you more information.
Learn about the many ways that
have made a difference!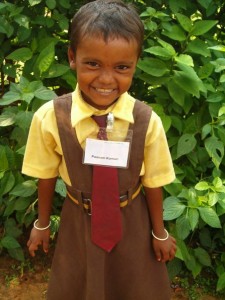 Donations are tax deductible when sent and made payable to: One by One, 4647 Reservoir Rd. Geneseo, NY 14454.  Please note "One by One " and the name of the project you would like to support (e.g., "Sweaters," "Nutrition Program," "Books") on the memo line of your donation. Thank you!