The children at the Jonha school participated in their annual Sports Day in January.  On this day the children prepare a special parade and presentation for special guests.  Then the students participate in all sorts of different competitions.  The children anticipate and greatly enjoy this yearly tradition.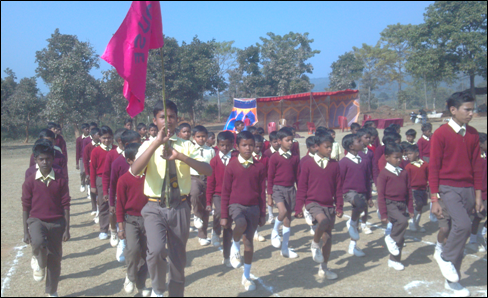 One Student's Story…Peter*
This year Pushpyar created some special games for our student that has battled polio his entire life.  The simple joys of being included and being able to take part in the games were overwhelming for this young man.  His joy led to other teachers' acknowledging and realizing that they too can help adapt some of their classroom activities for those students with special needs.  Peter is pictured with some of his prizes.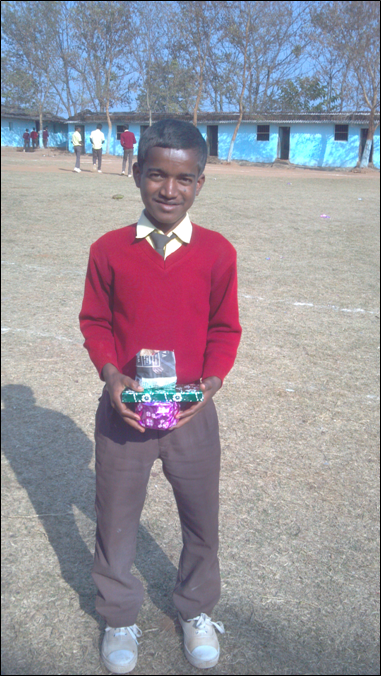 {*named changed}